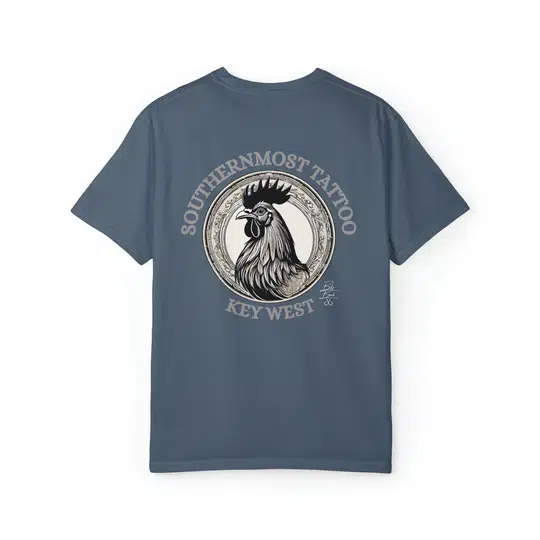 Southernmost Tattoo Merch
We've partnered with Bite Back Brand to bring you the essence of Key West's vibrant artistry with the Southernmost Tattoo collaboration by Bite Back Brand. Our exclusive T-shirts and hoodies pay homage to the island's creative spirit and the craftsmanship of Southernmost Tattoo. Featuring captivating designs that blend coastal vibes with the inked allure of Key West, each piece is a work of art.
Embrace the fusion of tattoo culture and island lifestyle as you wear these unique creations. From the moment you slip into one of our T-shirts or hoodies, you'll be draped in the charm of Key West and the artistry of Southernmost Tattoo. Explore our collaborative collection and discover your island-inspired masterpiece.