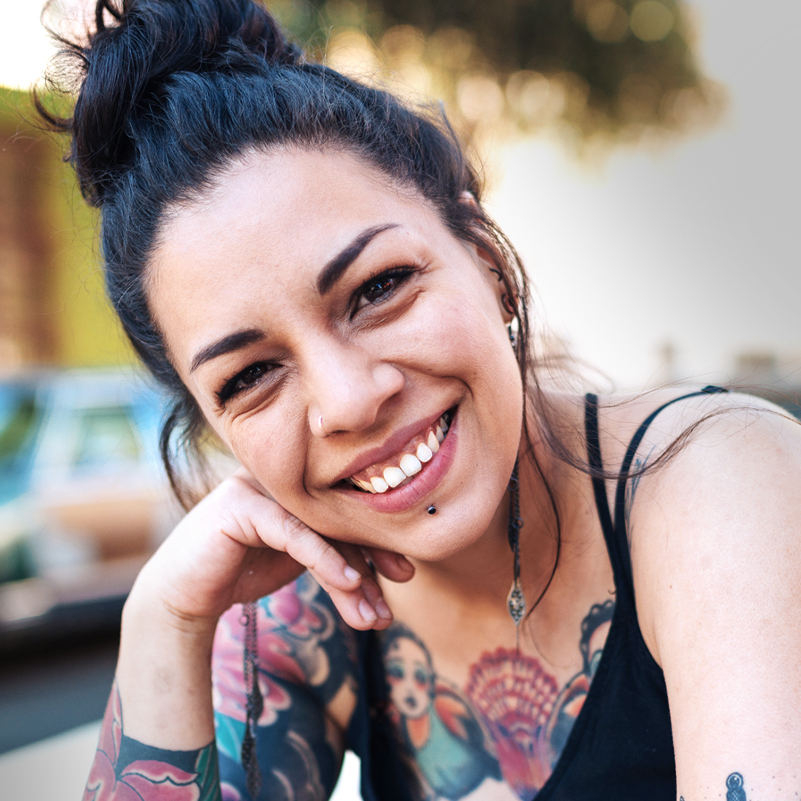 How Does Teeth Whitening Work?
Teeth whitening is a simple process. Whitening products contain one of two tooth bleaches (hydrogen peroxide or carbamide peroxide). These bleaches break stains into smaller pieces, which makes the color less concentrated and your teeth brighter.
The tooth whitening process we perform is painless (although sitting with your mouth open for 20 minutes can be uncomfortable at times) You shouldn't experience any tooth sensitivity. Following your whitening you should use a tooth whitening toothpaste & mouthwash. Refrain from smoking and drinking dark liquids. Coffee is the quickest way to reverse the whitening process.  Your first session should give you a 5-7 shade lighter result. Maintaining your white teeth is an easy task if you follow the aftercare instructions given to you by your whitening specialist. 
Whitening is not suitable if you are pregnant or if you don't have healthy teeth and gums.